Halo Heaven – Up to 50% Off – Cheap Pettiskirts, Tutus,Wings, Flower and Bow Clips and Flowers
You probably know by now that I love Halo Heaven.  Princess Brooke loves tutus, pettiskirts, bows, wings and the like.  They always have low prices and frequently have sales.  Right now they are having "freaky week".  Each day a new page on their website will be 50% off. No coupon code needed.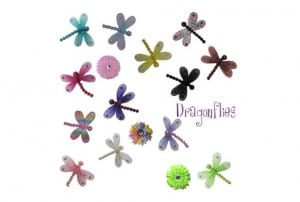 Monday: Pettiskirts
50% off from 9/24 at Noon until 9/25 at Noon
Tuesday: Tutus
50% off from 9/25 at Noon until 9/26 at Noon)
Wednesday: Wings
50% off from 9/26 at Noon until 9/27 at Noon
Thursday: Flower Clips and Bow Clips
50% off from 9/27 at Noon until 9/28 at Noon
Friday: Flowers
50% off from 9/28 at Noon until 9/29 at Noon
All purchases over $30, after coupon code, ship for free.
Even better, go to Hip2Save to learn how to save an additional 5% on your purchase.