BigKidSmallCity Turns 1!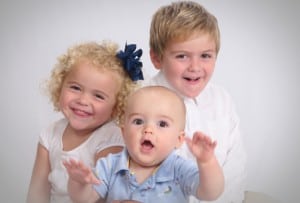 It's hard to believe, but BigKidSmallCity turned 1 last month!  It's been a big year with lots of Houston adventures, thousands of posts and, most importantly, lots of good memories.
James will turn 1 years old next month, and looking back, I think his wild infanthood tops that of Brooke and Joe combined!
Check the menu on the right hand side of the homepage and click through our adventures and reviews and let us know what your family likes to do in Houston!