$12 for $25 at Radical Eats – Voice Daily Deal – 8.16.12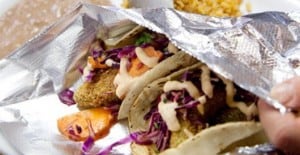 Why yes, I do want to try Radical Eats!  Today's Voice Daily Deal is $12 for $25 at this Mexican restaurant. Radical Eats serves fresh, local vegetarian dishes.
Located in the Heights, Radical Eats is open Tuesday through Saturday from 11:00am – 9:30pm and Sunday from 11:00am – 3:00pm for their famous all-you-can-eat brunch.
Go HERE to check it out!