Stop Motion Animation – Aurora Picture Show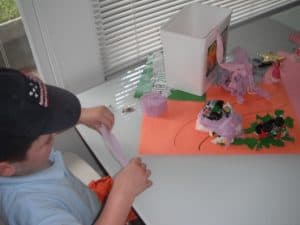 Today at the Menil Community Festival, we stopped by the Aurora Picture Show to create our own Stop Motion Animation.
Until this afternoon, I did not know what Stop Motion Animation was. Now I can tell you that it is a series of still pictures, combined to make animation. Joe and Brooke used props to create this "Crash in to Mountain Movie". No princesses were harmed in the making of this movie.