"I Love School" Lunch Boxes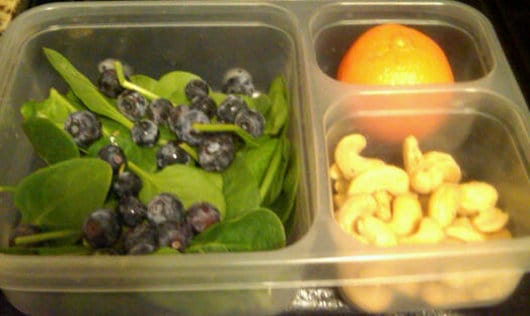 My 4 year old liked to say that he hated school. Again and again. I accidentally found out that if I made him a cool packed lunch, he forgot all about hating school. Since then, I've been as cool as possible. It's not too hard yet (but I expect that to change when puberty hits).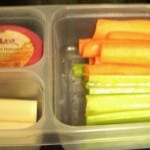 Our first lunch this week was hummus, carrots, celery and cheese sticks. Joe thought it looked neat in the morning, but at the end of the day, he had just eaten the hummus with a spoon. I'm still calling it a victory because he didn't say anything about haaaaating schoooool.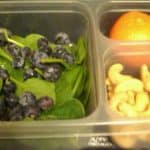 The next lunch was a spinach and blueberry salad, with a tiny amount of dressing, cashews and a clementine. He finished off all of it, except for the clementine because "it's too juicy". I wasn't too worried about the neglected clementine and did the cool mom victory dance when no one was looking.