Houston Weekend Events – March 2, 3, 4, 2012
Go have some fun this weekend!
March 2, 3, 4+ – Houston Rodeo!See the Schedule.
March 3 – McCheek's Academy Classes for Kids – The Heights
March 3 – Cinderella Cinderfella Project – Donate old formal dresses and more – Discovery Green
March 3 – Hands on Houston – Assemble Your Own Wooden Car 11:00 – 3:00  – Houston Center for Contemporary Craft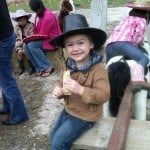 March 3, 4 – Discovery Green Art Cart and Model Boat Rental – The free game rentals should now be available since it's March.  If you do not see them, ask at the Discovery Green office (in the park).  Model boats should also be available for $5.
Check out all the Downtown Events HERE and the calendar at Houston Family Magazine HERE.    And keep an eye on the BigKidSmallCity Calendar HERE.  It's being updated daily with events for now, spring break and summer.
80-N9648-1