Ashby High Rise – Letter from Mayor Annise Parker – City of Houston Settles with Developers – Community meeting will be held at 6:30 p.m. on Monday, March 12, 2012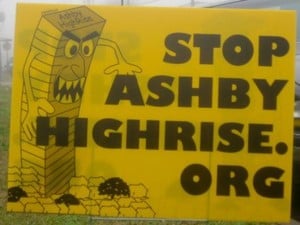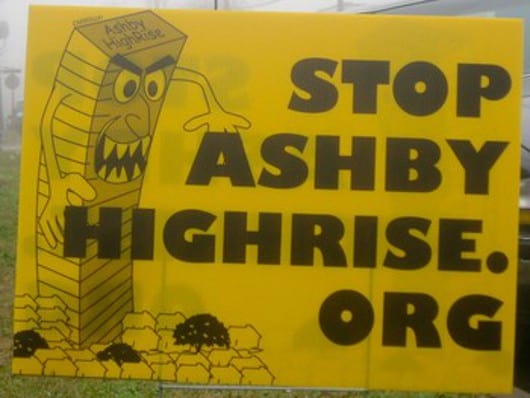 Have you been following the Ashby High Rise dispute for the last several years? The following letter was sent out by Mayor Annise Parker to the CitizensNet email list. To join this list, go HERE.  To see the full article, go HERE.  In short, the project is moving forward…
******************************************************************************************************************
Update on the Ashby High-Rise Project
Community Meeting Monday, March 12, 2012
Dear Houstonians,
This letter will provide an update on the City's position regarding the Ashby High-Rise Project. I want to begin by reiterating that since 2007 I have thought this to be the wrong project in the wrong place. My position has not changed. Unfortunately, the City has no legal basis for stopping it. Even success in the courtroom in the City's litigation against developers, Maryland Manor Associates and Buckhead Investments, Inc. would not halt the project, since the developers would still be able to proceed with their current permit application, which mirrors that which the City was compelled to approve in 2009. Therefore, I am accepting the advice of City legal counsel and recommending settlement of the lawsuit. I believe this is the best option for the City and the neighborhood because it will ensure some control over how the project proceeds. It will also eliminate any possibility that the developers can build a project as large as that sought in 2007, or that the City may be subject to damages for its failure to approve that permit application, either of which can happen if the City loses the current litigation.
Under the terms of the settlement, the City will approve and permit a mixed-use development that generates 115 afternoon/evening trips per peak hour and does not exceed a total of 21 stories in height, excluding the roof, which is smaller than the previously approved project. One such qualifying plan consists of 228 residential high-rise units, 10,075 square feet of quality restaurant use and four residential town homes. In addition, the project will incorporate a pedestrian plaza as envisioned in the foundation permit plan originally filed in 2007, which enhances the appearance of the project fronting Bissonnet…
…A community meeting will be held at 6:30 p.m. on Monday, March 12, 2012, at Congregation Emanu El, 1500 Sunset Boulevard, Houston 77005 in order to address this matter further. If you have questions, email City Attorney David Feldman at david.feldman@houstontx.gov.
Read the entire article HERE.