Ride the Downtown Holiday Trolley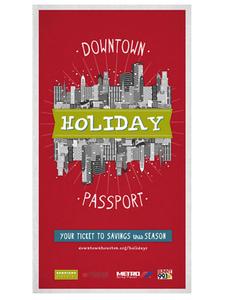 Through New Year's Day you can ride the free Holiday Trolley around downtown. You can catch the trolley at any of the 12 stops.   Parking is free, during trolley hours, in the Macy's parking garage. After 6:00pm or on Sundays, street parking is also free. The METRORail Main Street Square Station is also right next door.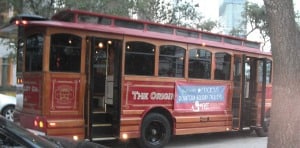 My kids had been asking to go all week, so we finally went on Sunday at dinner time. We jumped on at the Macy's stop and took the big loop around downtown to Discovery Green. The trolley was decorated for Christmas, was heated, and was playing Christmas music. It was also very full (but not uncomfortable). My kids enjoyed looking out the windows at the holiday lights.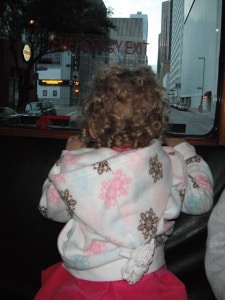 On our first ride, the stop request cable did not seem to be working, so to get off, you had to make a little noise and ask for it. On the second ride, the driver was extremely friendly and knew where everyone was headed.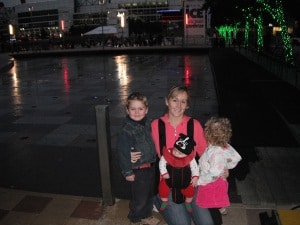 We only stopped at Discovery Green, but you can stop at several shops and restaurants that will give you a discount with your passport.
We had fun just cruising around downtown. You should go check it out.