Turn on the Oven Tuesday – Fish Tacos
The point of Turn on the Oven Tuesday is to show my kids that there is more to dinner than salad, sandwiches and microwaved quesadillas. But, as it turns out, I'm yet to turn on the oven for Turn on the Oven Tuesday. Again this week, I'm using the range only. I guess I'm saving the oven for important things like cookies.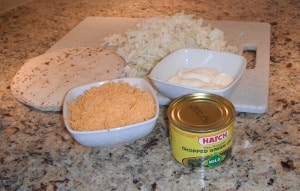 This week we made fish tacos. To start, we pulled together fish, olive oil, taco seasoning, shredded cheddar cheese, chopped cabbage, tortillas, mayo and a can of chopped chili peppers.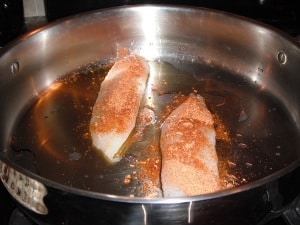 Next we coated the fish with a little oil and sprinkled taco seasoning on top and turned the heat on low.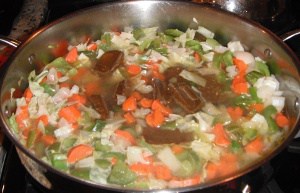 While it was cooking, we made the super secret sauce. Or maybe we just mixed the mayo and chili peppers and set it aside.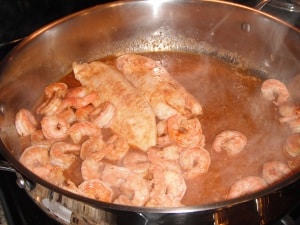 While the fish was cooking, we decided to throw in some shrimp… but this is optional. It was precooked shrimp, so all we needed to do was season and warm up.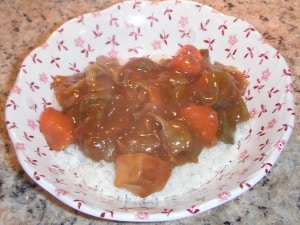 When the fish was done, we just assembled the taco with tortilla, cabbage, sauce, fish and shrimp.
I told the kids that fish helped make them smarter. As Joe ate it he said he could feel it going into his brain. Funny kid.