Turn on the Oven Tuesday – Spaghetti Squash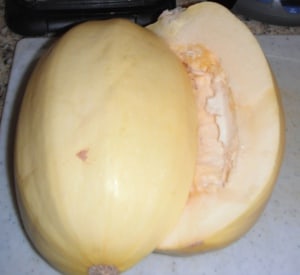 I've mentioned before that I don't really, uh, apply myself in the kitchen. I do make sure my kids eat well and I can assure you that they will eat most any vegetable that I serve. The credit for that goes the firemen books where the firemen eat healthy so they can fight fires. But I can also assure you that the oven in my house rarely turns on. And if it does turn on, it is to make something that I've made 700 times before.
In an effort to show my kids how the oven and range work, I will post a new kitchen experiment (meal) each week. This week we had spaghetti squash. Lucky for me, the whole meal takes about 20 minutes.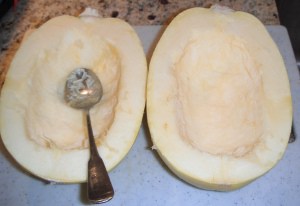 Spaghetti squash is a type of squash that can be found at any grocery store. We cut it in half and took out the seeds (just like you would for a pumpkin) before we cooked it. There are other methods HERE as well. The only tricky part about our method was that it was a little difficult to cut through the uncooked squash.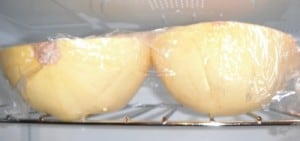 I then added a little water to the inside of the squash, covered, and placed cut side up in the microwave. (Yes, I know, I'm using the microwave instead of the oven. The oven part comes in later.) For a small squash, the cooking time was about 10 minutes. For a large one, it was more like 15 minutes. The best strategy seems to be to put the squash in for 6 minutes, check it, and if it is not tender, add time until it is.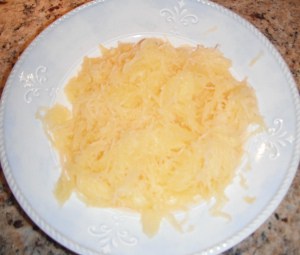 Once the squash is cooked, and cooled, it is time to make spaghetti. This is surprisingly easy. Just run a fork through long ways, and the spaghetti strands just peel right out. Once you have your spaghetti, set aside and finish the sauce.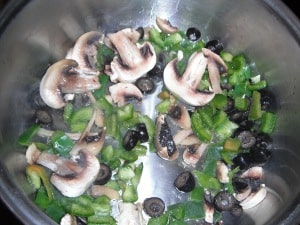 You can add any kind of sauce that you want. We just cut up every vegetable we could find in the house and cooked them with a little olive oil.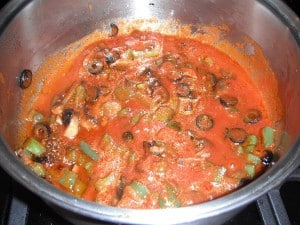 Once tender, we added some Ragu sauce that we had in the pantry. Once warm, we were ready to eat.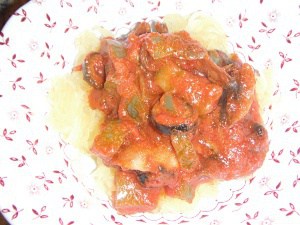 The finished product looks like spaghetti and and I just told the kids it was special spaghetti.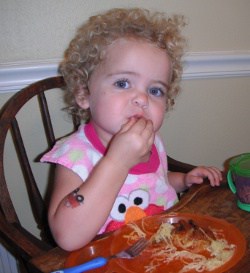 Brooke decided that the yellowish noodles were shredded cheese and ate three plates full.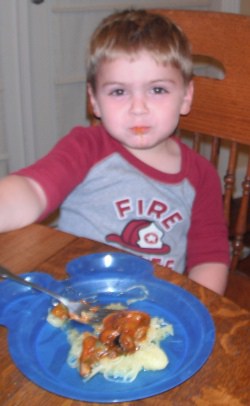 Joe gobbled up his spaghetti and asked for more noodles.
Overall, dinner was a success. It was quick and easy… and the we got to try something new.