$41.30 for an Omaha Steaks Package with Free Shipping – a $165 Value – Plum District Daily Deal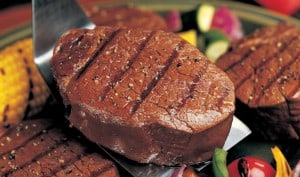 I just saw this daily deal on Plum District. It ends today, so if you are interested, hurry over HERE. Buy a $165 Value Omaha Steaks Package for only $41.30 when you use coupon code spooky30.  Maybe you could send this to the inlaws for Christmas?
The Omaha Steaks Package includes:
2 Filet Mignons
2 Boneless Pork Chops
4 Boneless Chicken Breasts
6 Omaha Steak Burgers
8 Gourmet Franks
6 Stuffed Potatoes
Shipping is included.