Address: 3245 Southwest Freeway @ Buffalo Speedway, Houston, Texas
Cost: Reasonable
Appropriate Age: Any age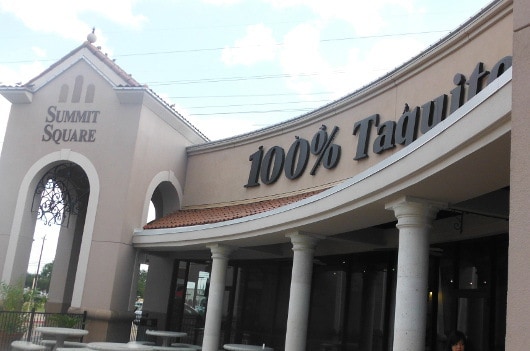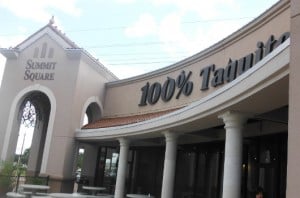 Our Review: 100% Taquito is located in the strip center between the 59 access road and Westpark at Buffalo Speedway. It started as a school project at the University of Houston to reproduce the eating experience from the streets of Mexico City. 100% Taquito started in a trailer in 1996. In 1998 it moved into the store that keeps the taco stand facade.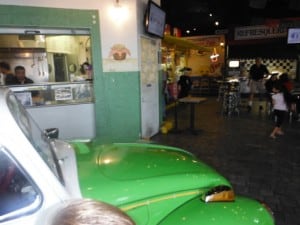 This taco stand facade is what my kids love. They like the "trailer" where you order food and the cars parked in the restaurant. I like the casual, kid friendly establishment with a patio and good Mexican food.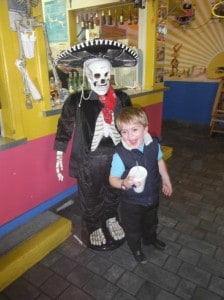 My kids and I met some friends on a Saturday for a late lunch. There was plenty of parking in the lot and plenty of room in the restaurant. There were several other families eating but the the large space had plenty of room for us.
At the counter, we ordered Chips and Guacamole ($4.99) and a large Beans with Rice ($1.99). There was a kids menu with Taco ($3.99), Meat Quesadilla ($4.29), Cheese Quesadilla ($2.99), Meat and Rice ($3.99) and all come with a drink, rice and chips. (We did not order from it because Joe is a self-proclaimed vegetarian and apparently cheese quesadillas give him headaches.)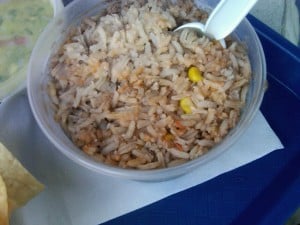 Within a few minutes our food was ready and we took the tray to a table on the patio. There was noise from the highway but there was also noise from my kids, so it was all canceled out.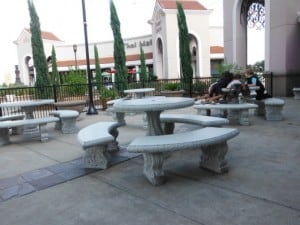 The kids ate their lunch and then played at the corner of the patio. The parents finished the food and decided to try the award winning Tres Leches cake ($4.79). (It was good but I'm not sure it was the absolute best in Houston.)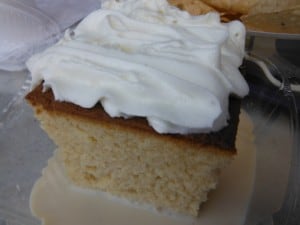 I got to visit the bathroom 3 times (my least favorite mom job) and I can tell you that they are clean. I can also tell you that the staff is very friendly and cleaned up a spilled drink without batting an eye.
All in all, we enjoyed our casual lunch with friends. We'll be back to that restaurant with the crazy VW Beatles and taco stand counter.